About
Girlpower Marketing is a Southern California-based public relations and digital marketing agency specializing in consumer lifestyle brands. We also have something extra: a well-honed expertise in marketing to women. Our team is comprised of award-winning strategists with deep experience in public relations, content marketing, influencer engagement, events and social media. We rely on comprehensive research and strategy to develop smart solutions that deliver exceptional results for our clients.
As a member of Unified Strategies Public Relations network, we combine the personalized attention of a boutique firm with the scale of a global full-service agency to help our clients navigate today's shifting digital landscape. 
We're happiest when we're changing the status quo, thinking outside the box, and having fun along the way. Most importantly, we're honest with our clients, our audience, and each other.
And about our name? It's where we started — with the power of girls. More specifically, the immense financial muscle that women consumers wield today. Like controlling or influencing 85 percent of all household spending. Now that's girlpower.
Get monthly public relations, digital marketing and social media insights delivered to your inbox.
Approach
With a landscape that's more about chatter than original thinking, there's a real opportunity for brands to stand out. How? By getting noticed. With exceptionally creative ideas that are driven by compelling insights. Thinking outside the box. Innovative storytelling. All based on smart strategy. 
We understand the challenges you face. The need to constantly be looking for ways to keep your current customers happy while adding new ones. Standing out from your competition. Staying relevant in a very crowded marketplace.
We offer solutions to those challenges, by seamlessly integrating strategies to create public relations and digital marketing programs that increase engagement, build equity and drive measurable business results for your brand.
Our Public Relations and Digital Marketing Process
ideate
Ideas are at the heart of what we do.  Our insights and trendspotting inform our thinking and ensure that we deliver a core strategy and creative platform that generates a game-changing outcome.
activate
We understand that brands are built not only by the company that operates it, but also by those who interact with it. We put insights into action to develop a program that creates meaningful experiences, strengthens engagement and builds influence for your brand.
differentiate
We find the spot where your stories intersect with what your customers really care about and tell those stories across all channels – earned, owned, paid and shared.
measure
Success means different things to different people. We work together with our clients to identify what success looks like at the outset, and provide comprehensive reporting throughout our programs.
Services
We strive to not just meet, but to exceed client expectations. Delivering exceptional results requires the discipline of using data and insights to inform our thinking. We blend the art and science of communications to develop public relations and digital marketing ideas that are driven by great content, creativity, and influence to create meaningful connections between consumers and the brands they use.
traditional and digital media
Working within the broader communications landscape of earned, owned, shared and paid media, we create strategies to create real-time conversations with your audience that are amplified and shared across multiple channels, from the nation's top traditional media outlets to social and digital sites.
content marketing
Every brand has a story to tell, and it's more important than ever for that story to be captivating. We shape the stories that bring your brand to life, creatively translating your brand's messages into newsworthy content and formulate a blueprint for sharing those stories with the right audiences in the right way.
influencer engagement
Influencer marketing is the most powerful tool to get your brand message to your audience in a relevant and authentic way. Whether moms or dads, Millennials or Boomers, journalists, celebrity ambassadors or professional experts, we work with influencers to drive engagement by sharing your brand story with their followers.
events/brand experiences
Whether you are launching a product or hosting an intimate dinner, our team will create the ambiance handle the event details and create the communications strategy that will amplify your brand with key influencers.
brand positioning
We work with you to develop your story with the heart of your brand in mind. We start with research that informs insights. These insights help to differentiate your story, form connections and motivate action.
creative design
Every brand has one chance to make a great first impression. From website to logo and collateral, we use clean design, strong imagery and inspired content, all with creative twists that keep your customers staying a little longer.
social media/digital marketing
Whether developing a strategy, building your community, creating content, identifying influencers or monitoring your reach, we are social at the core. We provide comprehensive social media solutions that deliver effective messages and connect you with those who matter most. 
research and insights
We use research-driven insights to craft each client's unique story and develop communications programs that increase engagement and drive business results. We understand the power of actionable data and develop a custom measurement plan for each client, to measure both the reach and impact of the program.
marketing to women
Women are the most powerful consumers on earth – responsible for 85 percent of all household purchases and controlling $7 trillion in U.S. spending. Yet 91 percent say marketers don't understand them. Our deep understanding of the female mindset allows us to bring your brand and these powerful consumers together in a true meeting of the minds.
What People are Saying
"Girlpower Marketing has been our full creative agency. They know exactly what they're doing, and have our audience completely dialed in. They really listen and do their best to accommodate our wishes while executing what they know best. This has been a collaborative approach from ideation to strategy and implementation."
— Richard Wang, SmarterSkin

"Linda steered her team to incredible results for our holiday media/influencer campaign –we look forward to working together again!"
— Mary Ellen Keating, Barnes & Noble

"Girlpower Marketing has been a tremendous partner, caring for our brand as if it was their own. From our initial launch, Linda and her team have leveraged their relationships and insights to ensure the brand quickly connected with our core consumers. They are exceptional at what they do."
— Dr. Lisa Amundson, Founder – Pep Talk caffeinated sparkling water

"I hired Linda and her team to promote a brand that was old and tired, and that needed a true face lift. We were about to launch a cool, new product and her team helped us position it in all the right places. The results were phenomenal, starting with a placement in the New York Times gift guide on the day after Thanksgiving! Her team did great work that helped us revitalize the brand."
— Jill Speakerman, Whirlpool Corporation

"We signed on with Girlpower Marketing as an agency, and what we experienced was a partner. Linda and her team were essential in developing our branding and marketing strategy. They understand how to build a brand from the ground up and helped us transform our vision into reality."
— Elizabeth Jones, Black Bag Project

"Linda and her team provided strong strategic counsel to help us update and refine our media program for a key selling season, resulting in an unprecedented quarter. Through the process, they kept us clearly focused on our objectives, while adjusting as needed to the market conditions. Linda has a keen understanding of what it takes to reach and motivate our target consumers."
— Lisa Bazinet, Karen Neuburger Ltd.

"One word to describe Linda – fantastic. I was first introduced to Linda when I was looking for a seasoned PR professional who had extensive knowledge marketing to the Consumer Packaged Goods industry, as well as marketing directly to women. Needless to say, that introduction led to a phenomenal working relationship that exceeds expectations on many levels. Linda is extremely knowledgeable, professional, and really great to work with."
— Liz Papagni, Specialized Marketing Services

"There are very few people in the world I'd actually call an "expert," but Linda is the exception. Her knowledge about marketing to women is sophisticated and multi-faceted. She's always up on the latest research, doing her own ground-breaking work, and literally living and breathing her business on a daily basis. She also possesses a level of personal and professional integrity that is rarely found in our profession."
— Laura Jackson, Strategic Communications and Leadership Coaching
Clients
A Few Select Clients – Then & Now
Top 5 Reasons To Work With Us
1.
We understand that brand marketing is about personalization, innovative storytelling, and delivering an unforgettable brand experience.
2.
We create content and campaigns based on smart strategy that encourage innovation and creative thinking.
3.
We operate in the new realities of our digital world, embracing technologies that make our clients relevant to their target audiences.
4.
We have long-established relationships with journalists and influencers that drive coverage in top-tier national, regional and local media outlets.
5.
We bring a deep knowledge and passionate understanding of the most formidable consumers of all: women.
Case Studies
We're proud of the results we've achieved for our clients and the brands we've represented. Here are just a few.
Summit Brands
Spring Cleaning Campaign Meets COVID-19
Barnes & Noble
Integrated Holiday Campaign
Pep Talk
Launch of Caffeinated Sparkling Water
Heritage Foods
Launch of Disney Branded Dairy Product
Seneca Farms
Integrated Oatmeal & Fruit Product Launch
Karen Neuburger
Marketing to Moms Awareness Program
8th Continent Soymilk Complete
The Joy of Soy Media Relations Program
Rufus & Coco
Australian Pet Grooming Brand Launches in U.S.
Sugar Feather
Luxury Home Style Brand Launch
La Nogalera Walnut Oil
A Brand Story Told In Photographs
Carlisle Financial Group
Empowering Women to Invest Smartly
Linda Landers, Founder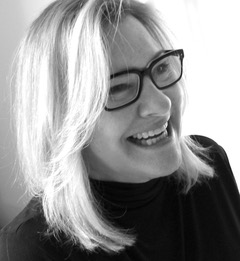 As a specialist in consumer lifestyle marketing, I've launched new products, sustained heritage products and resurrected older products for start-ups, challenger brands, as well as some of the world's leading brands. Brands such as Procter & Gamble (Pampers, Old Spice, Ivory, Metamucil), Summit Brands, Lugano Diamonds, Barnes & Noble, United Airlines, Pep Talk, Garden of Flavor, Seneca Farms, Heritage Foods, Kashi, 8th Continent Soymilk, Four Seasons Hotels & Resorts, Hilton Hotels, Disney Interactive, Rufus & Coco, Taco Bell, American Suzuki and BabyFirstTV.
The best marketing ideas are insights driven, and I love discovering those 'aha' moments for our clients. Helping them achieve success is what motivates me everyday, and I've been fortunate to work with some of the brightest and most generous people on the planet.
Prior to launching Girlpower Marketing, I was a founding partner with PainePR (now Citizen Relations), one of the country's most respected consumer PR agencies. It was there that I recognized the vital role female consumers play in our economy through our work with such clients as Procter & Gamble, Hoover, Disney, Kashi and many others.
Women are the most powerful consumers on earth – buying or influencing 85 percent of all consumer products. Yet 91 percent say that marketers don't understand them. I'm fortunate to work with an awesome team to help our clients build relationships with these consumers by telling great brand stories.
I've been featured in Brandweek, Adweek, PRWeek, Huffington Post, CNBC, Forbes and USA Today. I also write a syndicated blog, and speak frequently on the purchasing power of women.
I believe you must bring your whole self to the table to produce the best results for your clients, and our entire team does that everyday.
Our Team
Brands often hire big agencies because they feel safe. But they also come with multiple levels of infrastructure and higher price tags. Smaller boutique-sized firms are generally more nimble, agile and can bring the best strategic thinking from their leadership.
At Girlpower Marketing, we're all veterans of those big agencies, with expertise in a wide range of fields. We're innovative thinkers, problem-solvers, and creative strategists, combining our talent and passion to deliver extraordinary results for our clients. Our senior team is your day-to-day team — who you see is who you get.
Jennifer Chidester, Chief Digital Strategist: A forward-thinking strategist with 20 years of marketing, PR and social media experience, Jennifer focuses on creating digital campaigns that motivate behavior, build a loyal fan base, generate a steady stream of engagement and maximize results.
Mia Nicklin, Creative Director:  With a unique blend of experience from marketing strategy to copywriting and design, Mia brings a comprehensive and creative perspective to every project.
Jennifer Barry, Social Media & Chief Storyteller: Queen of words, Jennifer is our master content creator and social media specialist. Jennifer has worked with HubSpot and Inbound Commerce on some of their most popular campaigns, and holds several HubSpot certifications, including Inbound Marketing, Email Marketing and Content Marketing.
Alison Hill, Senior Media Strategist/Talent Wrangler:  An award-winning media strategist, Alison brings her insatiable curiosity, boundless enthusiasm and vast experience with Turner Broadcasting and Mattel to devising innovative PR and marketing strategies.
Liz Wiener Neale, Health & Wellness Specialist: Known for her strategic thinking and creative eye, Liz expertly manages multi-faceted projects, from media relations and influencer outreach, to social media and product launches for health & wellness, food, lifestyle and beauty clients.
Karen Candy, Travel/Tourism Specialist: A seasoned PR professional, Karen specializes in the travel industry, providing strategic counsel and creative client communications solutions.
Liz Papagni, Branding Specialist: Liz has developed killer brand strategies and propelled brands for a range of clients, from Fortune 500 companies to established emerging businesses.
Ingrid Culbert, Account Coordinator/Social Content Management: Our resident Canadian, Ingrid attends closely to every detail, combining her love of research, editing, social and all things media on behalf of our clients.
Let's Connect!
As an Orange County-based public relations and marketing firm in Southern California, Girlpower Marketing offers an integrated communications approach that focuses on solving our client's biggest challenges.
Why us? In a word: results. Whether you're an established brand or still emerging, give us a call and let's talk about getting you noticed.