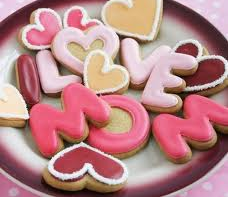 How to Be Successful at Marketing to Moms
75 million U.S. moms make or influence 85 percent of all household purchase decisions, representing $2.1 trillion in annual spending power.  In today's economic climate, many brands are counting on American moms to help them survive, but getting them to unleash their purse power can be a struggle if those marketers don't understand how best to connect with moms. Following are a few tips to help attract and engage moms online:
Participate directly with moms.  Brands trying to win over moms must participate directly with them, and develop a credible voice:  one that is engaging, personal, authentic and participatory.
Research where she is online. Yes, moms like to shop and read blogs, but they also research health information, conduct online banking, watch videos and play games.  Because patterns vary by life stage and interests, marketers need to understand their audience and how they are using the Internet.
Help her connect with your other customers. Moms gravitate toward brands that help them converse and connect with other moms.  Brands can accomplish this through their websites, blogs and other social media sites where moms are connecting.
Don't talk AT moms. Many brands create social media campaigns aimed at engaging moms, but fail because they end up talking "at" moms with self-serving advertising speak.  Create added value for moms by providing them with information that is useful and interesting.  Then provide tools that allow moms to interact not only with the brand, but each other.  Listen to their feedback and make changes accordingly.
Respect her. Moms want brands to listen to them and respond to what they're saying by showing respect and understanding their needs.
Make her laugh. Moms love to laugh.  Women's humor grows out of identifying with another person in a funny situation, and recognizing their similarities.  Help them find those similarities in humorous situations.
Concentrate on customer service. Word-of-mouth is the biggest factor in purchasing decisions for online moms.  They look for recommendations from people they trust, and stay away from businesses if other moms relay bad experiences.  Brands should make sure that word-of-mouth doesn't work against them by making a commitment to impeccable customer service.  Always go a bit further than needed, and include some form of "thank you."
Remember that moms are not JUST moms.  Moms are not one-dimensional — they  have other interests, and don't want to read just about mom-related topics. Moms also travel, race dirt bikes and collect fine wine as well.