Guest post by Rebecca Markarian of the Social Method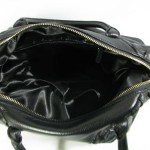 Recently Apple announced the iPad – a very cool tablet which has lots of great functionality.  In chatting with people about the launch, I found a lot of discussion about how it was a Kindle killer or a Netbook killer and for me, that's definitely not true.  I have a handful of gadgets that go EVERYWHERE with me so that at any moment I can connect, engage and share.
So, what's in the purse of a social media chick that always needs to be prepared?  Here's the list of gadgetry I consider essential:
Motorola Droid – phone, camera, navigation system and web good  enough for  basic connectivity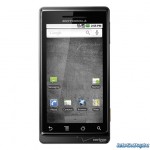 Dell Mini – tiny notebook able to tackle creation of spreadsheets, presentations, and more advanced computing needs…almost as good as my laptop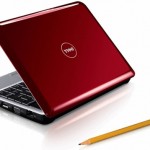 Amazon Kindle – for reading books and blogs when I don't want the interruptions of the web.  Much better than lugging around even one book and easier on the eyes than the computer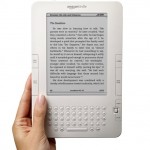 Canon Elph Camera – great for larger, hi-res photos and even a little video

FlipHD Video Camera – video on the go – who could ask for more?
Accessories – wall plug and car charger both with USB adapters (almost all of the devices can be plugged in with this), mini tripod for video and photo (same one fits both), 2 USB cords, 2-3 flash drives (just in case)
This little group of goodies plus some lip gloss, my wallet and a few hair ties is just about all I need to get by on a daily basis to be engaging with anyone from anywhere and on any network.  While it doesn't all fit in a clutch, a nice medium sized purse works perfect.
How about you?  What's in your social media bag of tricks?