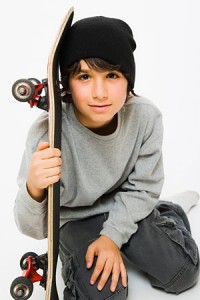 Marketing to Tweens Means Partnering with Moms
Deodorant: check.  Bodywash: check.  Face wash, hair sculpting lotion, body spray: check, check and check.  Its all there, safely tucked into a bathroom drawer.  But it's not MY bathroom drawer –– these products are the property of my 12-year old son.
A recent New York Times article addressed the allure that grooming products hold for young boys, promising to heighten their sex appeal and overall confidence.  And over the past few months I've watched how my son and his friends have begun to take much greater care of their appearance.
Most marketers have begun to identify the "tween" years – ages 8-12 – as a demographic to target not as children, but as teenagers.  However, according to experts, a concerning side effect of this targeted marketing is that children this age simply don't have the emotional sophistication to understand the messages they are constantly being exposed to by the media –– and that is leading to a higher risk of emotional and social complications previously not seen until the teen years.
As a mom, I recognize that it is my responsibility as a parent to guide my child safely through these marketing messages.  So, while I am grateful to some degree that marketers are helping to shape my son's heightened interest in hygiene, I will be looking very closely at the tools they're using and the authenticity of the messages they're sending in order to engage him.
Because when all is said and done, brands need to partner with moms rather than circumvent them when it comes to their families.  And the good news for marketers is that moms are willing to reward them with their loyalty when they get closer to this ideal.